Golf coaching is all about you and what you want to get out of your game. We pride ourselves on being good listeners and aim to provide the best possible professional advice, whilst ensuring each lesson is tailored and enjoyable for the golfer.
Why Coaching?
We're passionate about helping you play better golf.
Every golfer enjoys the game more when they're hitting good shots and playing well. This is our mission for you.
Think back to your last few rounds and try to pinpoint an area that cost you shots…
Maybe, you had too many three-putts as a result of poor distance control? Or did you miss too many fairways to the right meaning you had to chip out sideways? It could be that you play well in practice rounds with your friends but struggle to replicate that in competitions?
Through our experiences in the game and our PGA education, we appreciate that every golfer is different. That's why we offer a range of lessons and packages to suit everyone.
Lessons will cover:
Golf Fundamentals
Swing Basics
Short Game
Long Game
Course Management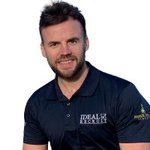 Lloyd Davies - Head PGA Professional
Head Pro at Heyrose Golf Club who has come from a coaching background in Sussex, Surrey, and most recently moved back from 4 years as Head Teaching Professional in Dubai. With over 14 years coaching experience I am Certified with TrackMan, K-Vest, Boditrak and Swing Catalyst. I enjoy coaching all abilities and group coaching available. Driver / Putting custom fitting, regroup service and I'm certified with True Temper. Coaching - 14 bay undercover driving range
---
I was recommended Lloyd by a close friend whilst I was competing out in Dubai. Lloyd is a fantastic coach and helped improve my game
Pat Dobbs - Club Member
I met Lloyd out in Dubai and we discussed getting some sessions booked in, I was surprised to see how quickly the changes improved my starting lines and ball striking and I'm looking forward to working with Lloyd further
Steve Webster - Club Member
Lloyds coaching is first class, its not just this that makes him very good teacher though, he is a very likeable person with a positive attitude, he set us individual targets and kept us motivated by arranging Par 3 events for us to work towards. Myself and 7 girlfriends started off with Lloyd in August 2017 and totally transformed us, we were total beginners and now we're competing on the main course.
Dubai Ladies - Club Member
I have known Lloyd for 3/4 years and I can see why he is spoken very highly of. I've discussed parts of my own game with Lloyd and he has confirmed the things I continue to work on with some new feelings and drills. I wouldn't hesitate in speaking with Lloyd about his thoughts for my game and he has a very bright future.
Robert Karlsson - Club Member